Ramblings, photos, and random thoughts by Andrew Stearman.  What more could you expect?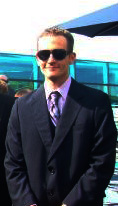 I am a networking professional with over 10 years of experience.  I have demonstrated a proven acumen for bridging technology with business goals, providing productive and effective solutions.
Education: Associates of Arts in Digital Media Design from Central Ohio Technical College and a Bachelor of Art's Degree in Business from Mount Vernon Nazarene University.
Occupation: Network Administrator at a large manufacturing company.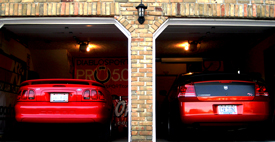 Other Interests: Cars, namely the Mustang.  He currently drives a 1997 Mustang Cobra Convertible and a 2013 Dodge Charger R/T.
Andy writes for Motofinity, an automotive enthusiasts blog.  Check out his posts here.
Andy also enjoys the occasional video game as well, but tries to stay active by playing golf, basketball, and tennis; recreational  of course.
Andy runs a small graphic design house, creating websites and business collateral for family and friends.  View the Bentley Design website here.